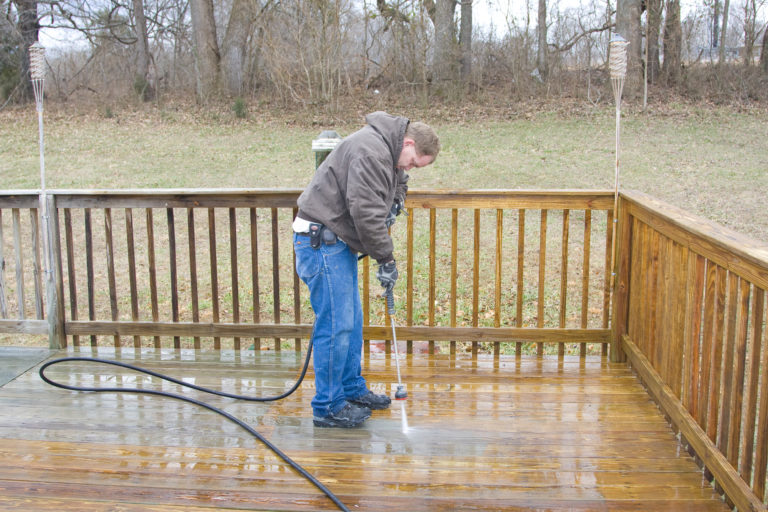 Power Washing in Fairfax County
Has the winter left your home's exterior in need of a good cleaning? Between the snow and ice of winter and the spring pollen, the outdoor areas of your home may need some extra attention. Pressure washing can be a hassle and back-breaking work if you try tackling the job on your own. We have the equipment and the expertise to handle almost any job. We specialize in cleaning outdoor areas, such as, pool areas, patios, decks, retaining walls, fences, and even outdoor furniture. We also have experience in soft washing the siding on homes. Don't let anyone pressure wash your home who does not know to use the soft washing technique. Using too high of pressure could actually spray water up underneath the siding, causing water damage.
When was the last time you cleaned the outside of your home? Almost everyone knows to clean the inside of their home, and they often pay someone else to do it. But when is the last time you thought about having the outside of your home cleaned? Maintaining a clean interior prolongs the life of your possessions, this rule applies to the outside of your home as well. Your home's siding or brick, your driveway and patio are all made of materials that a need a thorough cleaning regularly. And if you're trying to sell your home, studies show that having a clean and tidy exterior can increase the selling value on your home.  If you are thinking about repainting the siding or fencing before selling, it is recommended to have those areas cleaned and pressure washed first.
Power Washing Services in Fairfax County
Patios and Decks
Concrete and Asphalt
Pool Areas
Outdoor Furniture
Driveways and Walkways
Fencing
House Siding
Fairfax County
Because of it's location in the DC Metro Area, Fairfax county has something to offer everyone. It's close enough to the city for those who are working on their careers, but far enough away that you can successfully raise a family outside of the city while leaving your work at work. It is home to several intelligence agency headquarters and some of the nations Fortune 500 companies. With over 1 million citizens it is full of diversity and ambition.
Our Guarantee
We are bonded and insured with over 20 years of experience in the Fairfax County area. While we pride ourselves on a job done right the first time, we guarantee all of our work. If you call within the first 72 hours of a cleaning with something we have missed, we will come back and correct it.