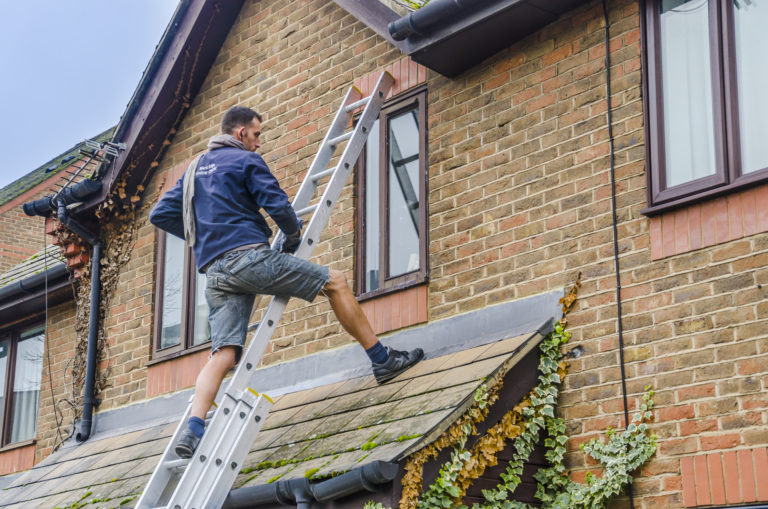 Roof Cleaning in Annandale
Has your roof begun to look old, aged, or weathered? A good roof cleaning may be all that is needed. Don't risk falling! Let the professionals handle the cleaning of your roof. We have the equipment and the expertise to handle almost any job, while keeping your property and ourselves safe. We specialize in cleaning blackened roofs, moss and algae build-up, mildew, and gutter cleanings. We only use the safest methods. This ensures that no damage will be done to your shingles.
Are you trying to sell your home? If you have black streaks, or moss growing on your roof, your potential buyers will notice. Studies show that having a clean and tidy exterior can increase the selling value on your home.  If you are considering having your home power washed, consider cleaning your roof at the same time. This can help cut down on the overall cost of getting your home ready to sell.
We can help you with all your roof cleaning needs in the Annandale area.
Roof Cleaning Services in Annandale
Blackened Roofs
Gutter Cleaning
Moss and Algae Build Up
Shingle and Metal Roofs
Annandale
Annandale is a great place to call home. It is only minutes away from the Washington DC area and is centrally located to most of Northern Virginia. There is a public transportation system that helps support the over 42,000 people that call Annandale their home. Many feel it is a great place to raise a family with great shopping and diverse restaurants. Don't forget to go exploring in one of the towns' many local parks!
Our Guarantee
We are bonded and insured with over 20 years of experience in the Annandale area. While we pride ourselves on a job done right the first time, we guarantee all of our work. If you call within the first 72 hours of a cleaning with something we have missed, we will come back and correct it.