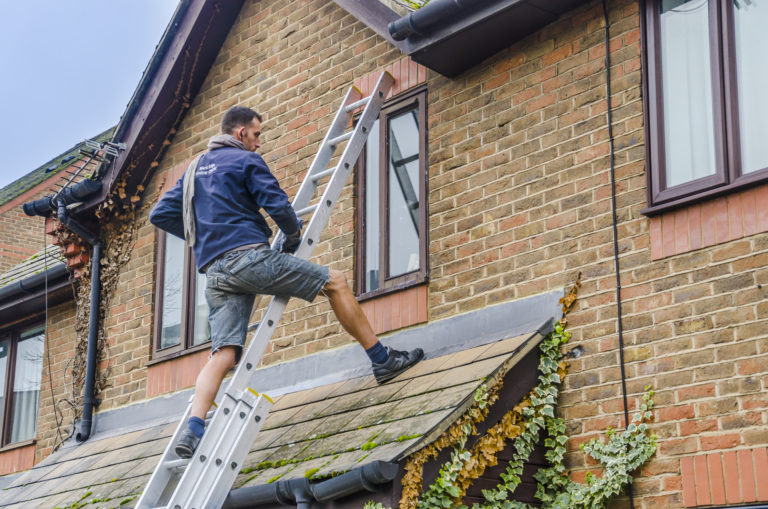 Roof Cleaning in Springfield
Has your roof begun to look old, aged, or weathered? A good roof cleaning may be all that is needed, but don't risk falling! Let the professionals handle the cleaning of your roof. We have the equipment and the expertise to handle almost any job, while keeping your property and ourselves safe. We specialize in cleaning blackened roofs, moss and algae build-up, mildew, and gutter cleanings. We only use the safest methods. This ensures that no damage will be done to your shingles or your home.
Here's a tip: If you are considering having your home power washed, consider cleaning your roof at the same time. This can help cut down on the overall cost of getting your home ready to sell. If you are trying to sell your home, know that studies have shown that having a clean roof can potentially increase your selling price. If you have black streaks, moss, or algae growing on your roof, your potential buyers will notice and think the home is worse less.
Roof Cleaning Services in Springfield
Blackened Roofs
Gutter Cleaning
Moss and Algae Build Up
Shingle and Metal Roofs
Springfield
Springfield is one of Virginia's nice towns that many call home. It's not too large of a town with a little more than 30,400 citizens made up primarily of families. If you're looking for something fun and educational for the family, be sure to check out the Hidden Pond Nature Center. There's even a local trampoline park in the area! With Springfield less than 15 miles from the DC Metro Area it also makes a great location for commuters. The Metro Area is also accessible by public transportation from Springfield.
Our Guarantee
We are bonded and insured with over 20 years of experience in the Springfield area. While we pride ourselves on a job done right the first time, we guarantee all of our work. If you call within the first 72 hours of a cleaning with something we have missed, we will come back and correct it.