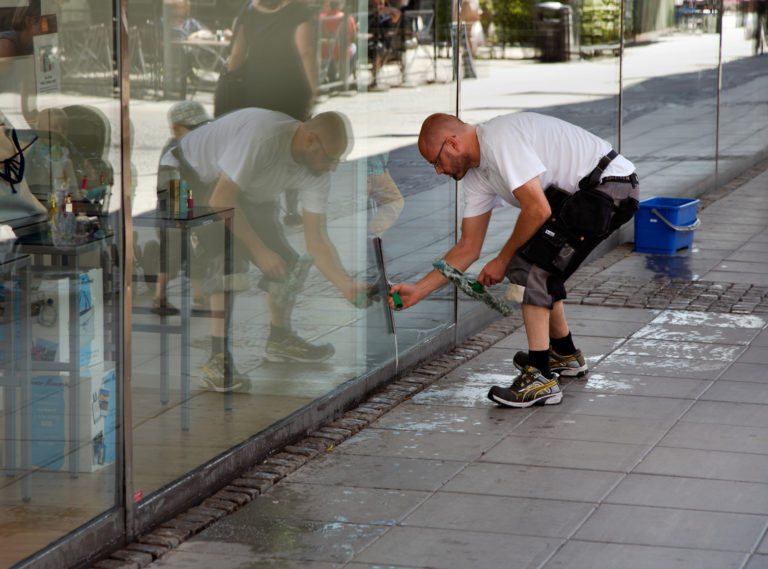 Window Cleaning in NOVA
Tired of looking out of dirty windows? We know the feeling. You work so hard to keep the interior and exterior of your home looking it's best, so why shouldn't you take pride in sparkling windows to add the finishing touch! There's also a very practical purpose to having your windows cleaned regularly. Because of our years of experience, we have the tools and equipment for almost any job - we can save you so much time! We will also alert you to any problems we notice with your windows, such as sashes that are painted shut, ill-fitting window screens, wood rot on windowsills, or damaged or non-functional windows. Finding issues like these early, can actually save you money in the long run.
Are you trying to sell your home? Studies show that having clean windows can increase the curb appeal and overall impression of your home to potential buyers.  You have the inside cleaned and staged before showing the home to potential buyers, so it makes sense to have all parts of the exterior looking it's best.
Looking for a commercial window cleaner? We do that too! We are an honest and reliable window cleaning company that has been in business in the NOVA area for years. We offer business owners the same guarantee we do for homeowners.
We can help you with all your Window Cleaning needs in the NOVA area.
Window Cleaning Services in NOVA
Residential & Commercial
Storm Windows
Screens
Inside/Outside Cleanings
One-time Cleanings
Regularly Scheduled Services
Construction Clean Up
There's no job we can't handle!
Our Guarantee
We are bonded and insured with over 20 years of experience in the NOVA area. While we pride ourselves on a job done right the first time, we guarantee all of our work. If you call within the first 72 hours of a cleaning with something we have missed, we will come back and correct it.