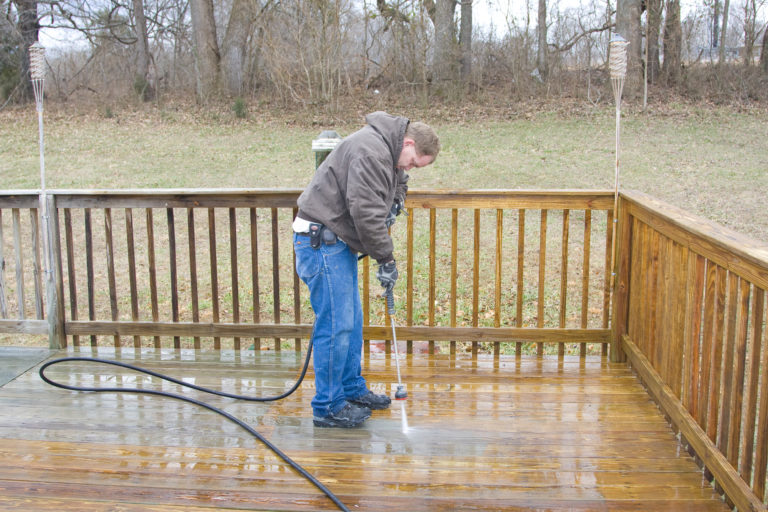 Power Washing in Burke
Has the recent weather left your home's exterior in need of a good cleaning? Between the snow and ice of winter and the spring pollen, the outdoor areas of your home may need some extra attention. Pressure washing can be back-breaking work if you try tackling the job on your own. We have the equipment and the expertise to handle almost any job. We specialize in cleaning outdoor areas, such as, pool areas, patios, decks, retaining walls, fences, and even outdoor furniture. We also have experience in soft washing the siding on homes. Don't let anyone pressure wash your home who does not know to use the soft washing technique. Using too high of pressure could actually spray water up underneath the siding, causing water damage.
Are you trying to sell your home? Studies show that having a clean and fresh looking exterior can increase the selling value on your home.  You have the inside cleaned and staged before showing the home to potential buyers, so it makes sense to have the exterior looking it's best. A clean home looks like it's worth more! Here's a tip: If you are thinking about repainting the siding or fencing before selling, it is recommended to have those areas cleaned and pressure washed first.
Power Washing Services in Burke
Patios and Decks
Concrete and Asphalt
Pool Areas
Outdoor Furniture
Driveways and Walkways
Fencing
House Siding
Burke
Burke, Virginia has a little over 41,000 citizens. It is a great place to live. It is less than 20 miles away from the DC Metro area, making it a great place to commute from. Don't miss the local Burke Farmers Market and make sure to check out one of the locals' favorite restaurants, Anita's, with it's New-Mexico style Mexican food. Or if you're looking for some local pizza, Burke is home to Coal Fire, advertising it's coal fired pizza.
Our Guarantee
We are bonded and insured with over 20 years of experience in the Burke area. While we pride ourselves on a job done right the first time, we guarantee all of our work. If you call within the first 72 hours of a cleaning with something we have missed, we will come back and correct it.